Brazil is painful 0-2 defeat of Paraguay in the round of penalty kicks in the Copa America quarter-finals 2011, Sunday or Monday (7/18/2011) early morning hrs. Ironically, all the executioners Brazil failed in his duty.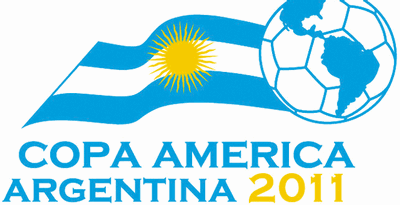 The game runs on a tight first half. Brazil is trying to master the game must face the discipline of the players Paraguay game. The result, Brazil struggled to develop the game and often failed to break through the opponent's defense.
This is evidenced by the fact that Brazil is only capable of creating three chances until the 30th minute. However, only two are really threatened Paraguay goalkeeper Justo Villar is guarded. Opportunities are available Neymar at minute 7 and 27. Unfortunately, both shot Neymar still not meeting targets.
Brazil actually has the best chance in the 34th minute. Starting from a free kick Andre Santos, Lucio free-standing managed to cheat the ball toward the goal of Paraguay. Unfortunately for Brazil, the ball could still be blocked by Villar.
In the second half, Brazil appear more pressing. The threat they start passing Neymar feet. However, this time, players attempt to defend Santos is successfully driven by Paraguay defender.
In the 67th minute, turn Paulo Henrique Ganso who had a golden opportunity. However, Villar swiftly brushed off the ball left-foot shot Ganso that leads to the lower left corner of the net.
Villar back saves in the 73rd minute. This time, kick hard Alexandre Pato from close range he was able to block with one hand. Pato through the flick a second chance in the 82nd minute was saved Villar.
Brazil was again close to scoring. Starting from a corner kick, the ball headed substitute, Fred, had in fact could not be reached by Villar and leads right into the goal. Unfortunately, there is still one Paraguayan players who block the ball to penetrate the net.
Although mastering the game, Brazil still could not break through the opponent's goal. The position remained 0-0 and the match must be terminated by an additional round.
In addition to the first half, both teams had to lose a player. Lucas Leiva (Brazil) and Antolin Alcaraz (Paraguay) was awarded a red card by referee because getting into fights.
This event started from the treatment of Lucio's Paraguayan player Lucas Leiva who judged too harshly. Liverpool defend a player who is then tried to reply to such treatment. Antolin Alcaraz who saw the Paraguay players brutalized also goaded her emotions so as to encourage Leiva, giving rise to a greater uproar.
After going through two additional rounds, both teams remain unable to change position. Penalties to be the last option to determine who is right to advance to the semifinals. Finally, Paraguay came out as winners after all the executioners Brazil failed to fulfill his duty. Meanwhile, Paraguay's two successful penalty taker.
Kicker penalty
Brazil: Elano (failed), Thiago Silva (failed), Andre Santos (failed), Fred (failed)
Paraguay: Barreto (failed), Estigarribia (goals), Riveros (goals)
Lineup
Brazil: Julio Cesar, Maicon, Andre Santos, Thiago Silva, Lucio, Lucas Leiva, Paulo Henrique Ganso (Lucas 100), Ramires, Robinho, Pato (Elano 111), Neymar (Fred 80).
Paraguay: Justo Villar, Dario Veron, Aureliano Torres (Alvis Marecos 70), Paulo Da Silva, Antolin Alcaraz, Cristian Riveros, Victor Caceres, Enrique Vera (Edgar Barreto 62), Marcelo Estigarribia, Lucas Barrios (Hernan Perez 82), Nelson Valdez .
Toko Sepatu Online Jual Sepatu Olahraga Sepatu handmade bandung zimzam bradley blackmaster country boot moofeat dalmo class black ablinc Sepatu Casual Sepatu Futsal Sepatu Import Sepatu Grosir – Sepatu Murah Satuan,Grosir,Reseller,Dropship
KLIK DISINI
««
 Subscriptions Via Email this article